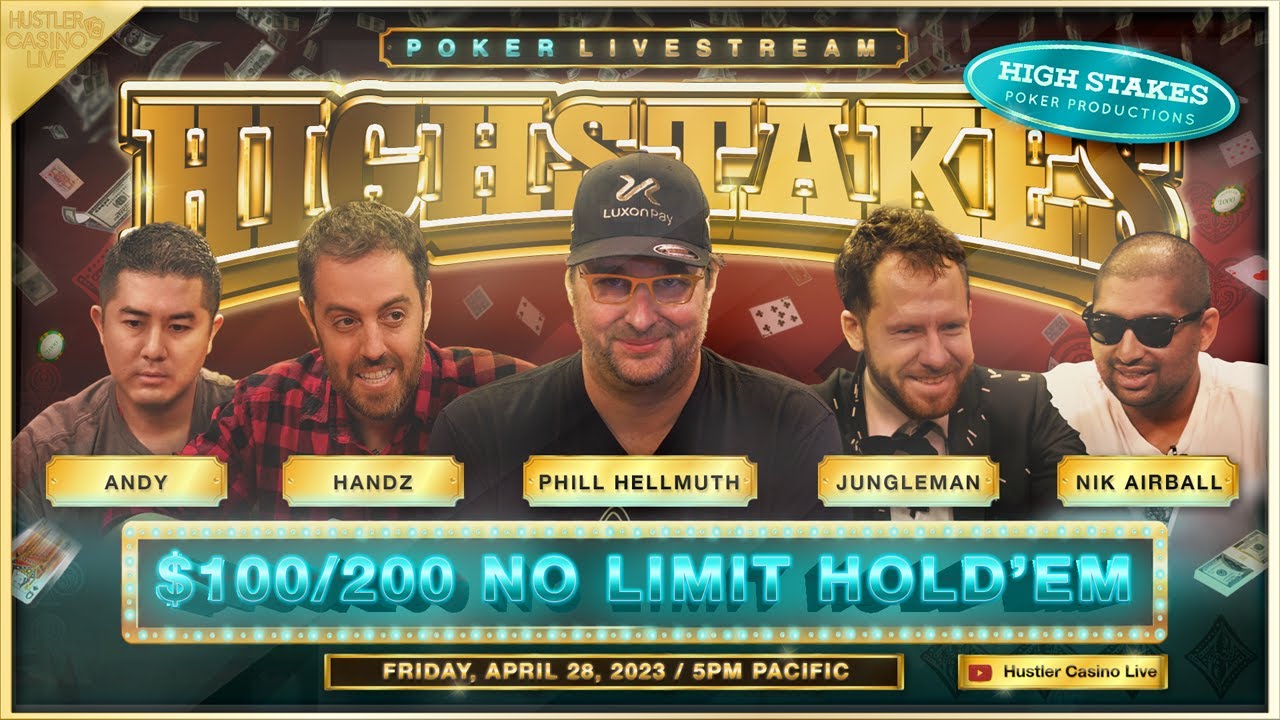 PHIL HELLMUTH RETURNS TO HUSTLER CASINO LIVE'S SUPER HIGH STAKES 
The Hustler Casino Live wraps up each week of live streams on Fridays with their "Super High Stakes" games that are always action-packed with massive pots and big personalities. This Friday, April 28th, will not disappoint. Phil Hellmuth, Nik Airball, "Jungleman" Dan Cates, Stanley Choi, Handz, and Andy Stacks all make their return to battle each other alongside HCL fan favorites and recreational regulars MikeX, Dentist Dave, and Bobo.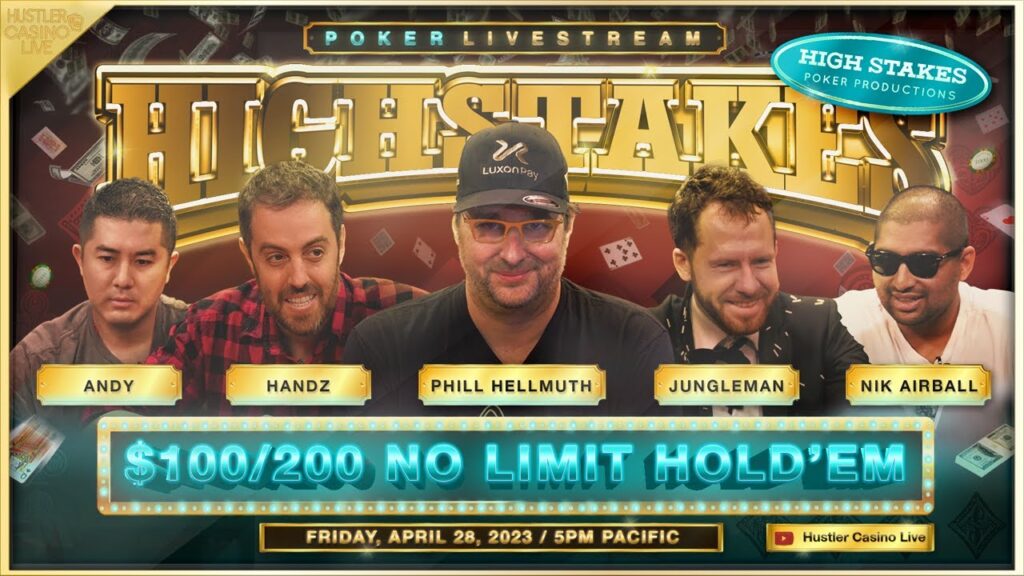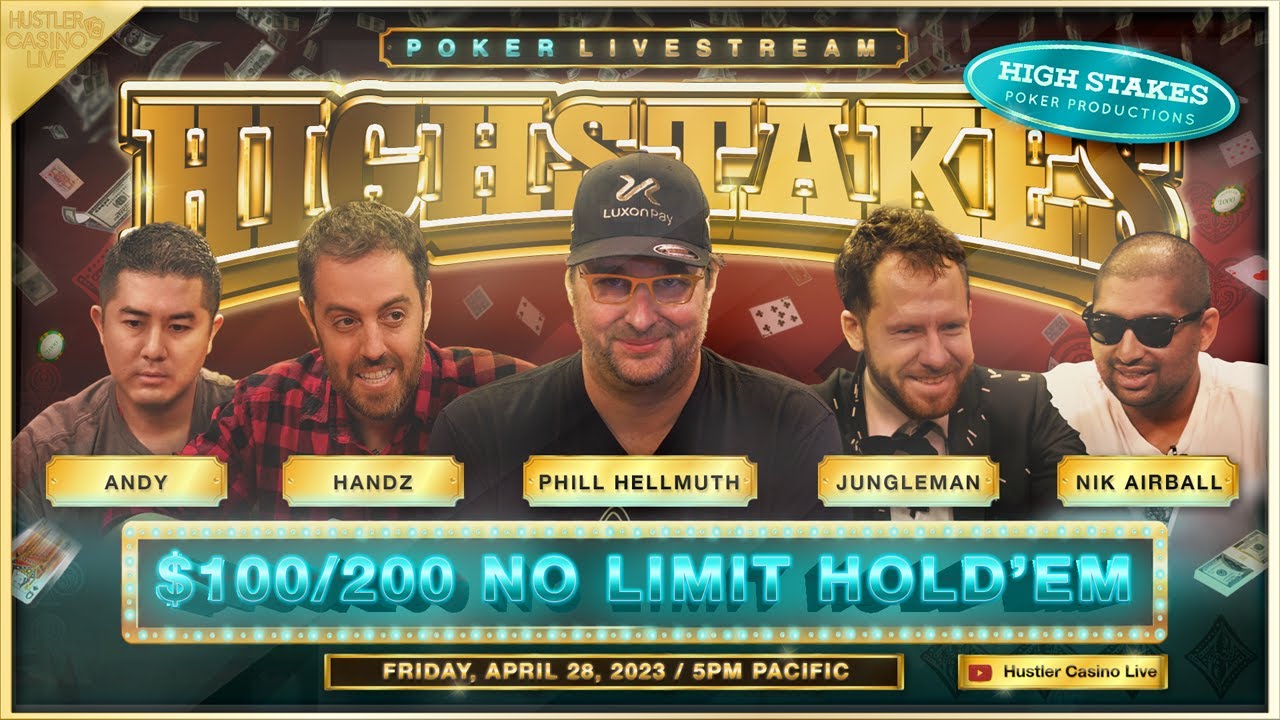 While being interviewed by Alan Keating on HCL's Super High Stakes in February, Hellmuth declared he has vowed to buy-in at least $300,000 on any future high stakes live stream and poker show moving forward. Inquiring poker minds want to know: will Hellmuth buy in short and spin it up? Or, will he give deep stack cash game poker another try on Hustler Casino Live?
Nonetheless, Jungleman, Handz, Andy Stacks, Stanley Choi, and HCL's very own Nik Airball, MikeX, Bobo, and Dentist Dave, will be ready to challenge any stack the 16-time WSOP bracelet winner decides to bring to the table.
On The Nick Vertucci Show's ChatPro Day live stream last Saturday, Airball sounded off that he's excited to play "The GOAT" Phil Hellmuth along with the rest of the fun but tough line-up this Friday. With $100/200 blinds plus straddles and "That Stupid Game" possibly in play, the viewers can expect plenty of action and creative tactics from this motley crew of players.
Hustler Casino Live, owned and operated by High Stakes Poker Productions, broadcasts their free live stream on YouTube from Los Angeles, California, Monday through Friday starting at 5 p.m. PST.