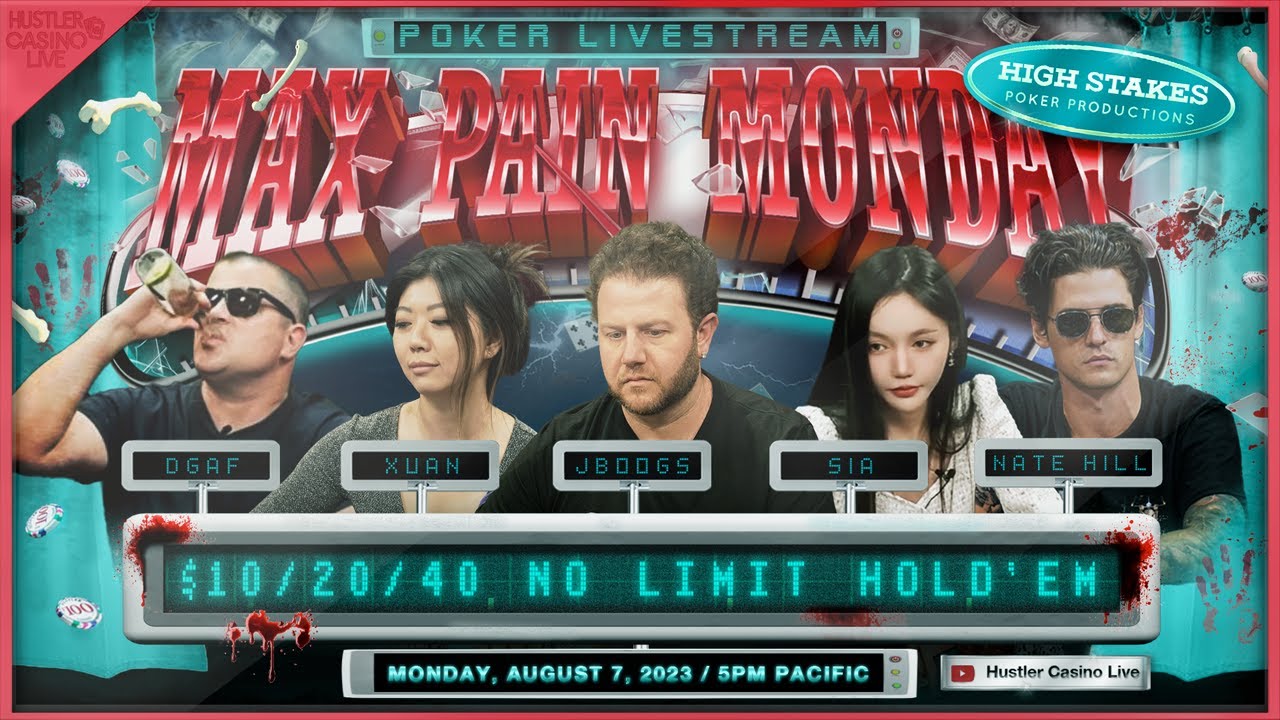 The Return of JBoogs
The ChatPro Legend Comes Back to HCL & Makes MaxPain Monday Debut
Since the very first week of Hustler Casino Live, viewers and ChatPros have enjoyed seeing the many river rants, bad beats, and tilted walk-off's from Jeremy "JBoogs" Levin. Co-founder of MegaHouse Music, JBoogs manages music writers and producers and definitely has an affinity for the game of poker as a recreational player. We saw JBoogs take an HCL hiatus just before the birth of his son earlier this year. The Tilted Tuesdays' Ante Game regular made his official return on August 1st.
On that night, Tyrone left the show about halfway through the stream as a result of some brutal coolers. The one and only Nik Airball filled seat two for the remainder of the evening; giving us the rare opportunity to see him battle for pots against JBoogs. Not even Airball could shield himself from the run good being dealt to seat five. With an insane climb from his $15,000 starting stack to ending the stream at over $95,000, JBoogs made an incredible showing during his first night back on Hustler Casino Live.
As another part of his return to HCL, on August 7th, JBoogs decided to give MaxPain Monday a try. How would the Tuesday regular adjust to the brutal line-up of frequent wielders of MaxPain? Before the show he told Raver that he came to play and to break records. Shortly after the players were introduced, the game went right into high gear and stayed there the entire five-hour stream. We saw a cool, calm, collected JBoogs make impressive lay downs and astounding calls – starting with $10,000 and leaving with nearly $31,000.