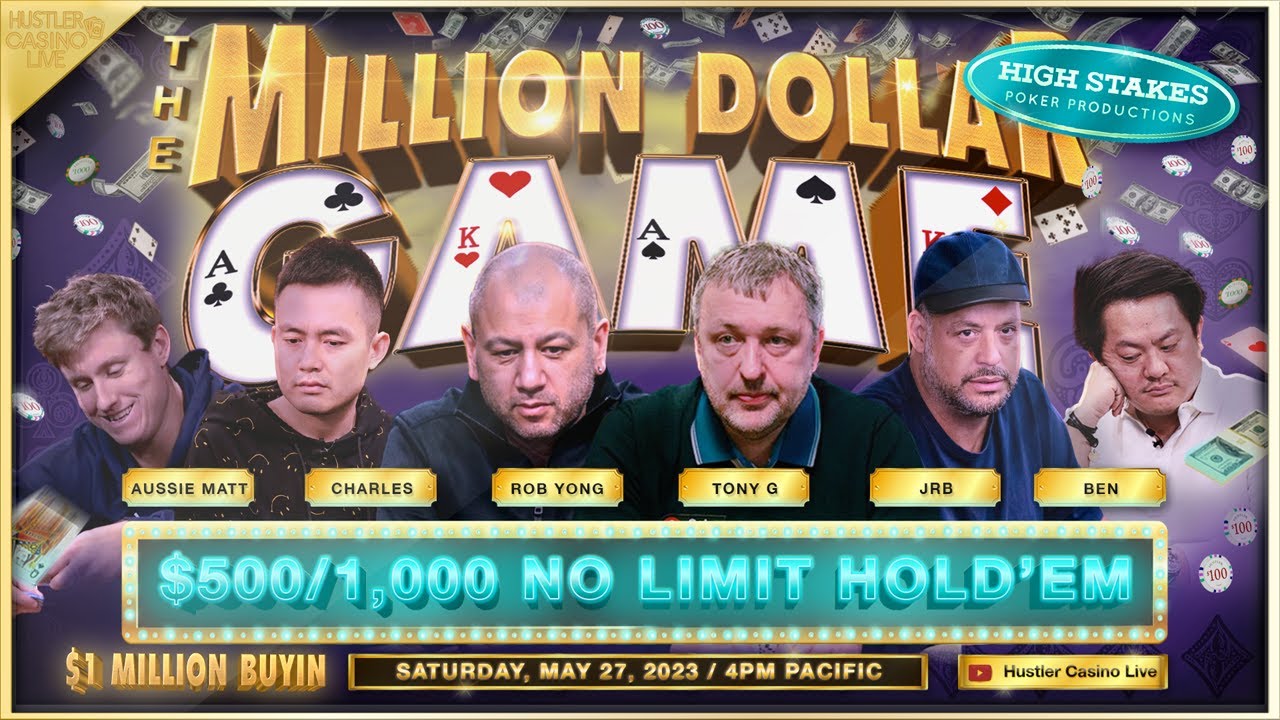 The Million Dollar Game – Day Two Recap
Decision to Reduce Buy-In Leads to Max Action
Before we knew it, the countdown to day two of the Hustler Casino Live Million Dollar Game was underway. Co-owner & Producer, Ryan Feldman, decided to allow players to buy-in for $500,000 – for day two only. Advocating for the change during his pre-game interview with Veronica Brill and Joe Ingram, Rob Yong said that he expects the game to be a bit more "gambley." Yong continued to say that, essentially, the decision also gives new faces an opportunity to give The Million Dollar Game a shot.
"While we had the brewings of huge pots on day one," reflected commentator Bart Hanson at the top of the show, "the deck did not necessarily cooperate with us. It'll be interesting to see how this smaller buy in is going to affect things." Mega swings and massive pots definitely kept the 30k-plus viewers on the edge of their seats the entire 11-hour stream.
Players returning from the first night were Tony G., Rob Yong, BlankCheckBen, JRB, and Charles. A last-minute cancellation opened a seat up. High-stakes PLO specialist Aussie Matt answered the call. Another player from "The Land Down Under," Hasan "Huss" Onay, also joined the action. And, about halfway through the stream, Nik Airball would even join the party after JRB felted Aussie Matt in a nearly $900,000 pot.
| | |
| --- | --- |
| Player | Cumulative Winnings |
| Hasan 'Huss' Onay | $651,000 |
| JRB | $494,000 |
| Tony G | $313,000 |
| Rob Yong | $94,500 |
| Nik Airball | $90,000 |
| Ben Lee | -$229,000 |
| Aussie Matt | -$500,000 |
| Charles | -$914,000 |
Tonight's made-to-gamble line-up surely will not disappoint. Returning players Tony G, Nik Airball, Ben Lee, and Huss, battle Rampage, Wesley, Pav, and Stanley Tang, new players on Day Three of The Million Dollar Game.