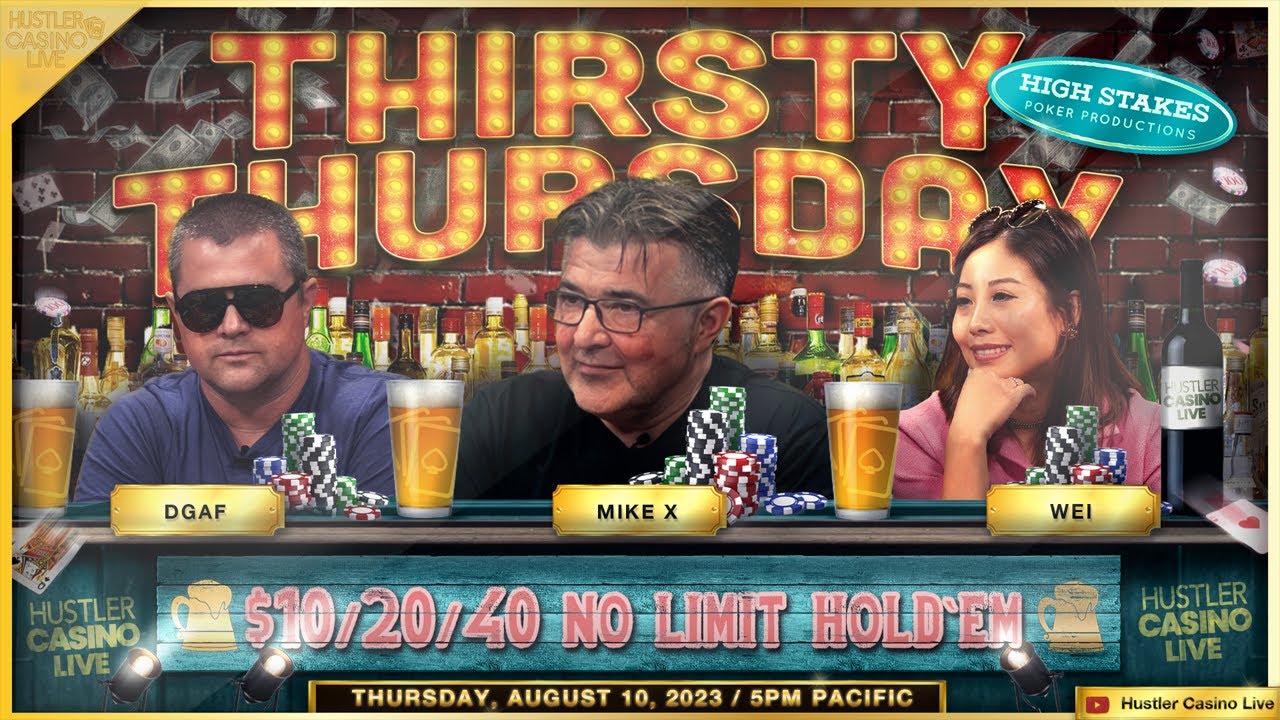 Introducing the newest branded episode on the show - Thirsty Thursdays! The overarching theme of these episodes is for players to provide an action-packed game while also socializing and drinking with each other, which gives the game a relaxed feeling compared to some of the High Stakes games that solely focus on poker itself. Each session will commence with a witty toast from a player to set the mood, and then will go right into the action! Be sure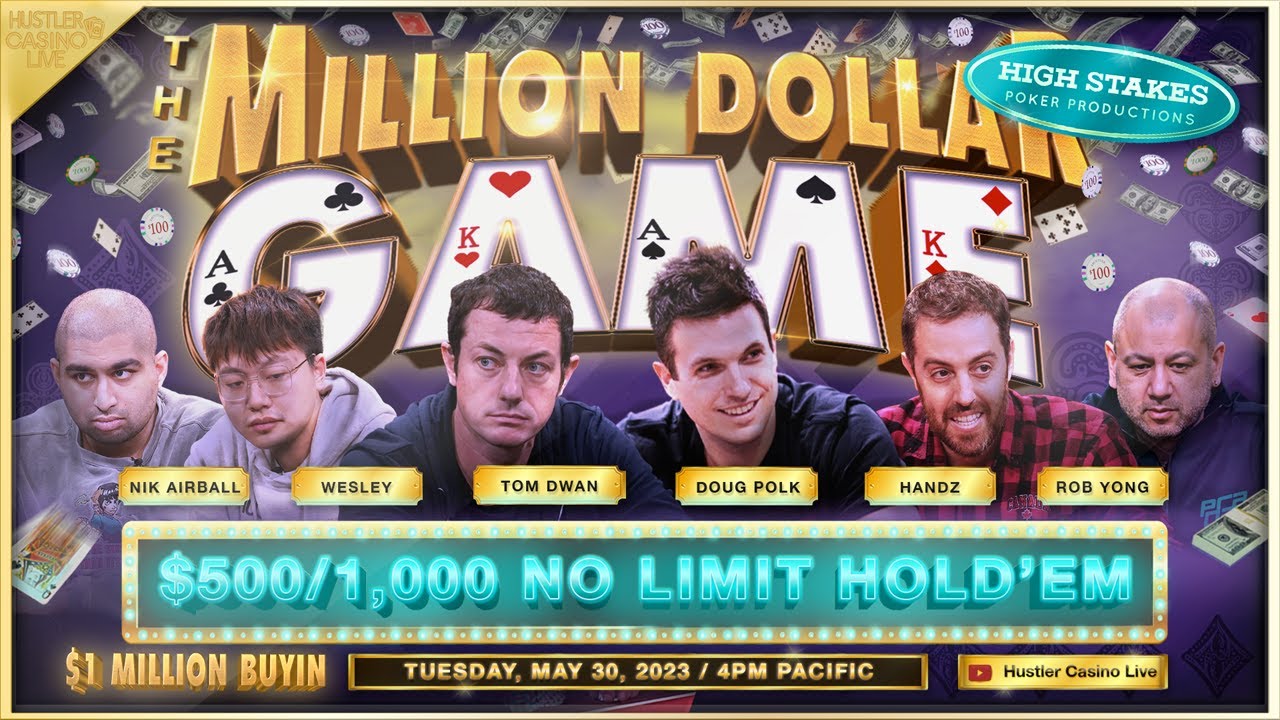 "Get that man a beer!" As a combined result of players' availabilities along with providing some much needed rest for several players and the crew of Hustler Casino Live, it was decided to move day four to Tuesday. Finally, at 5pm on Tuesday afternoon, the friendly and rested voice of ChatPro favorite, DGAF, popped up over the view of players settling on to the stage of the Crystal Room. "Welcome to the finale - night four of The Million Dollar Game on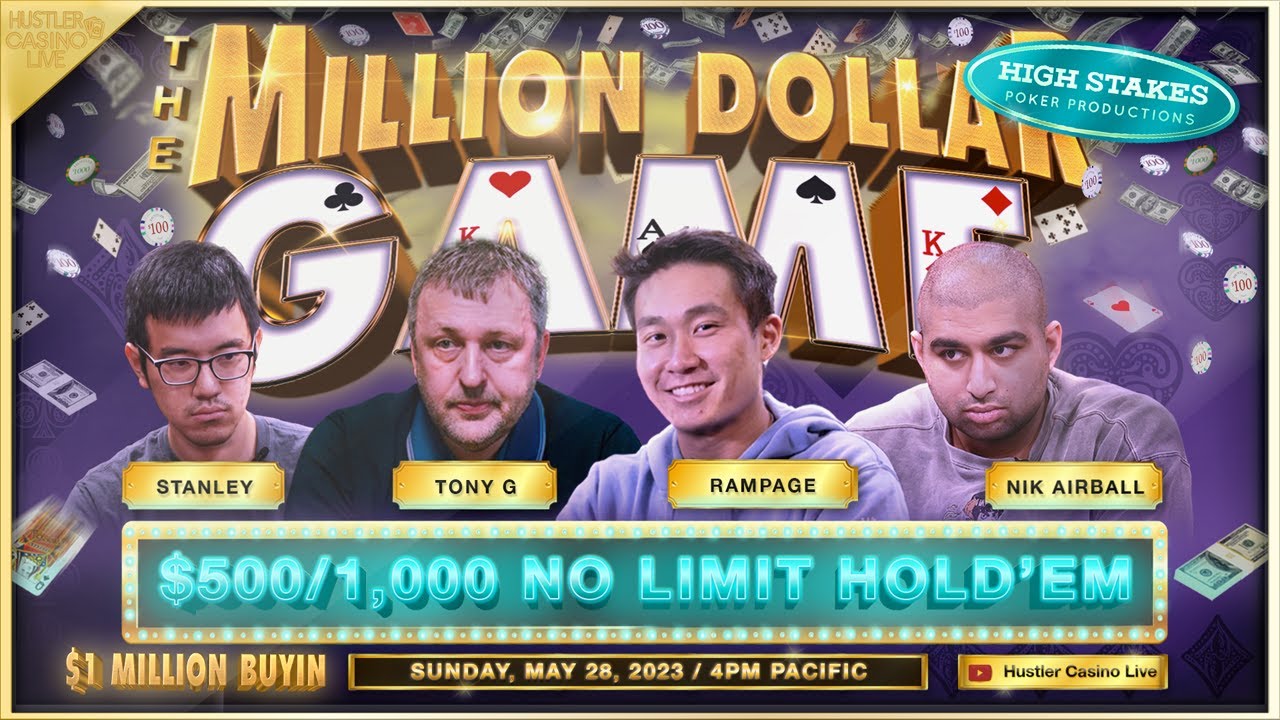 "On Your Bike, Tony! You and your ACES!" It may seem like deja vu, but, no! Day THREE of Hustler Casino Live's Million Dollar Game event was upon us. On day two, we saw some incredible action seemingly brought on by the reduced buy-in amount of $500,000. Players returned to day three with a minimum of one million dollar buy-ins, though, and the made-to-gamble lineup came to play. Returning from day two, players Huss, Nik Airball, Tony G, and Ben Lee,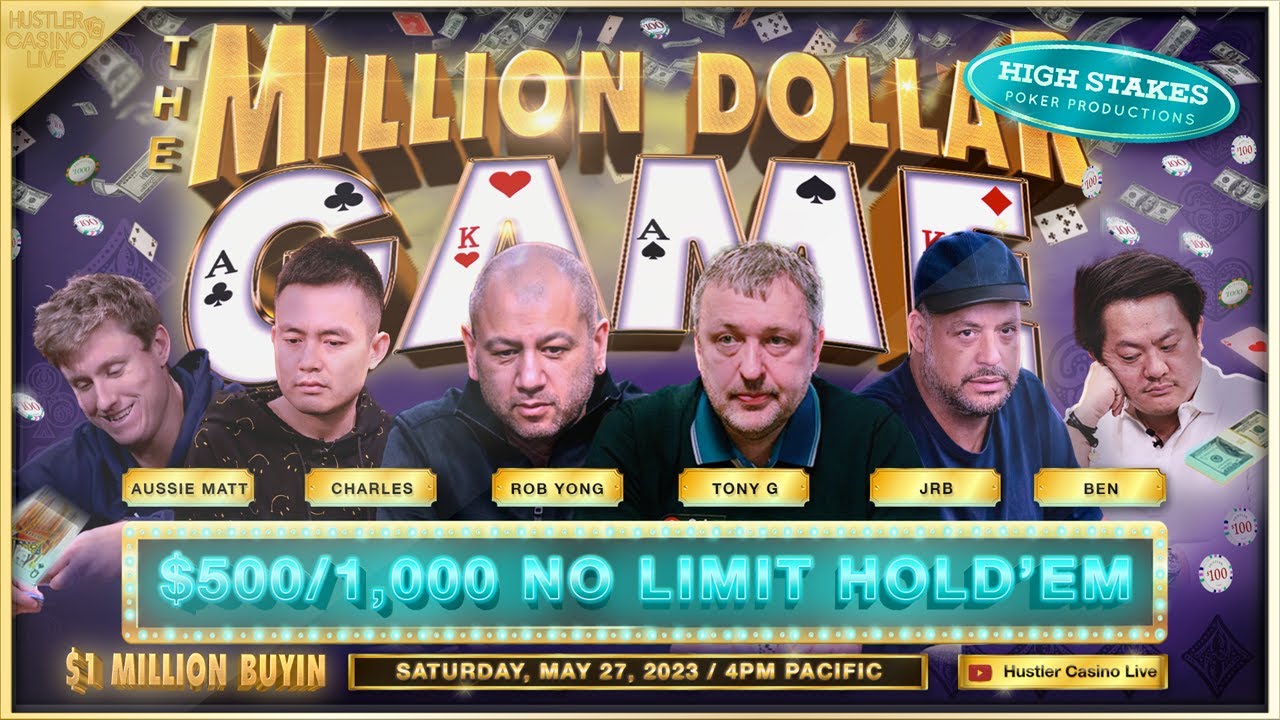 Decision to Reduce Buy-In Leads to Max Action Before we knew it, the countdown to day two of the Hustler Casino Live Million Dollar Game was underway. Co-owner & Producer, Ryan Feldman, decided to allow players to buy-in for $500,000 - for day two only. Advocating for the change during his pre-game interview with Veronica Brill and Joe Ingram, Rob Yong said that he expects the game to be a bit more "gambley." Yong continued to say that, essentially, the decision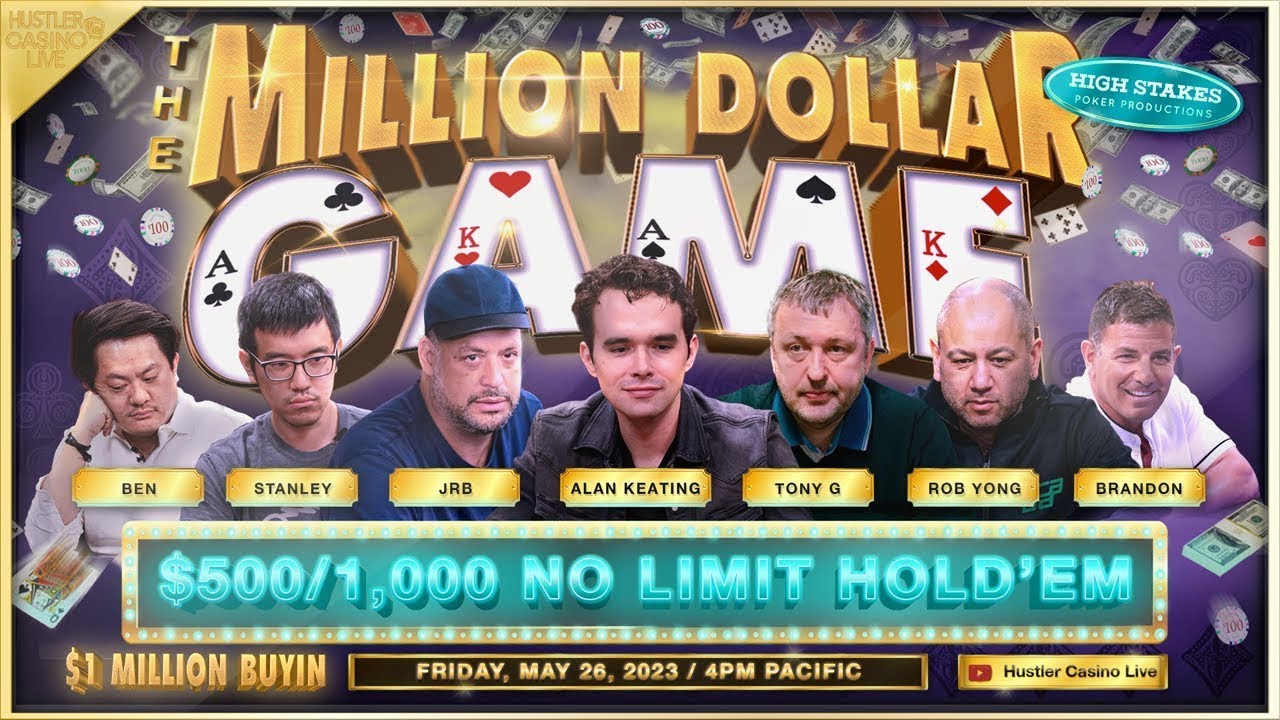 Poker Industry Icons and Deep-Pocketed Recreational Players Battle for Millions on Hustler Casino Live The highly anticipated Hustler Casino Live Million Dollar Game event kicked off last night in classic High Stakes Poker Productions form. Over 48,000 tuned in for the twelve-hour deep stack cash game live stream. From new viewers to ChatPro regulars, the chat box lit up long before the action even began - sharing excitement and predictions for the upcoming show. Each player of the first night of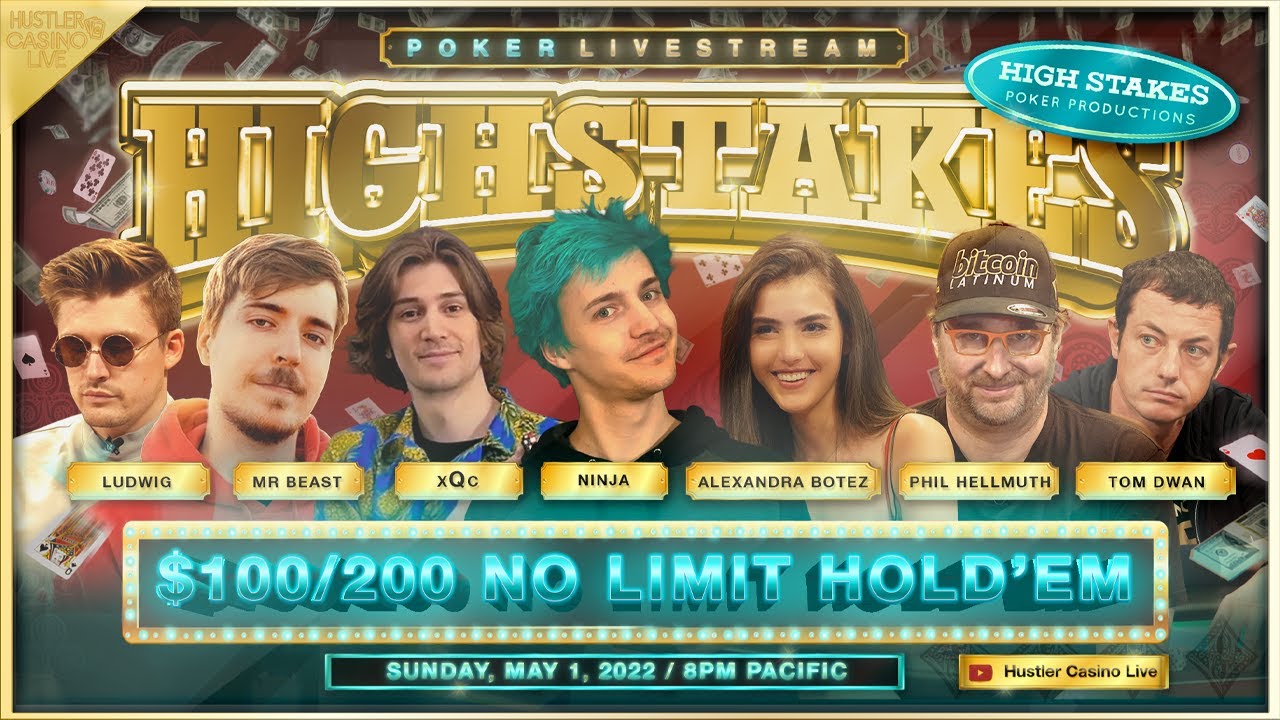 Looking back to the historic, action-packed night of high stakes cash game poker featuring iconic streamers alongside legendary poker players. The streaming and poker communities immediately buzzed with excitement when Hustler Casino Live made their announcement of "THE BIGGEST EVENT IN POKER LIVESTREAM HISTORY!!!" As soon as the line-up was released late-April 2022, everyone took to Twitter and all of social media with great anticipation to watch the Internet's most prolific personalities take on the biggest names of the poker world.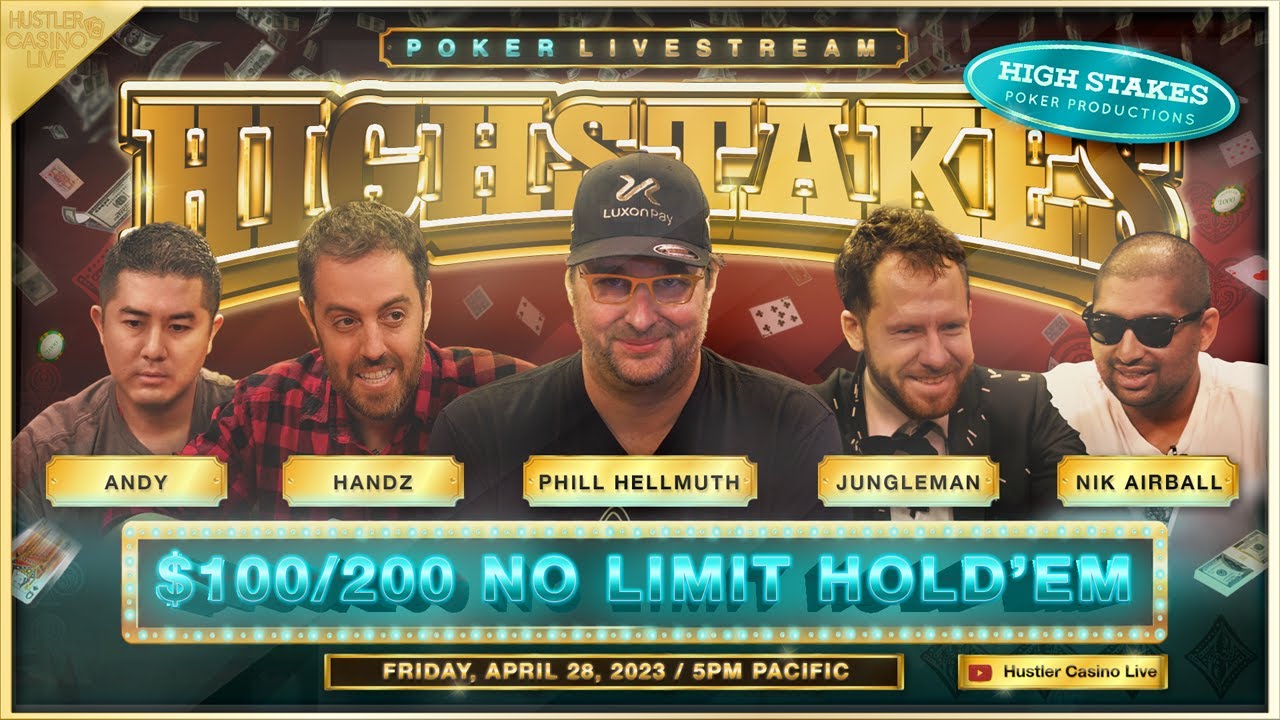 The Hustler Casino Live wraps up each week of live streams on Fridays with their "Super High Stakes" games that are always action-packed with massive pots and big personalities. This Friday, April 28th, will not disappoint. Phil Hellmuth, Nik Airball, "Jungleman" Dan Cates, Stanley Choi, Handz, and Andy Stacks all make their return to battle each other alongside HCL fan favorites and recreational regulars MikeX, Dentist Dave, and Bobo. While being interviewed by Alan Keating on HCL's Super High Stakes in
Hustler Casino Live has just witnessed one of the biggest pots in recent memory, with Mariano taking home a whopping $788,000 after an intense game that saw him holding aces against two players with kings. The game was being broadcasted live on the Hustler Casino Live YouTube channel, and the excitement was palpable as the pot continued to grow with each move. Mariano, who is known for his calm and collected demeanor at the table, kept his cool throughout the game,
Rampage Wins $500,000 & DESTROYS Nik Airball